About Us
Aarts Trucking is the expert in bin, container or dumpster rentals and disposal. We are a full-service hauling and waste management company specializing in the removal of rubbish, junk and construction debris from residential, commercial and industrial waste streams. With our diverse fleet and skilled drivers, we have the tools and the skill to meet all your trucking needs. From bins to floats to walking-floor trailers, WE HAUL IT All!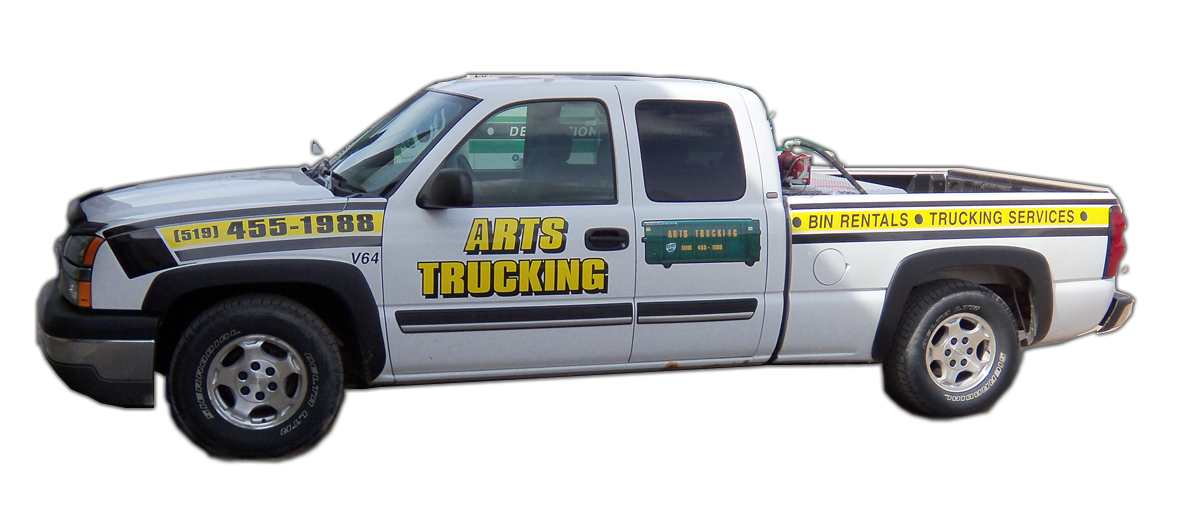 As a compliment to our fleet, we have lockable storage containers for job sites, temporary residential storage, renovation projects and moving. Available in 40 cubic yards, we have the right bin for every job!
With our highly trained logistics and dispatch office, we can provide a fast and convenient turnaround for regular bin exchanges and single use services alike. We offer reduced disposal rates for presorted and recyclable materials.
We dispose of most materials at our partner,
Green Valley Recycling; a Ministry of the Environment certified waste management recycling facility. When you deal with Aarts Trucking you can work confidently knowing that your waste materials are being disposed of properly and with maximum diversion from traditional landfills.